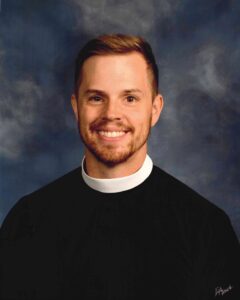 Pastor Aaron has served at Cheney UMC since July 2019.  He is a graduate of Southwestern College with a B.A. in Philosophy and Religious Studies and received an MDiv from Asbury Theological Seminary.  He and his wife Rene have a son and daughter as well as a big fluffy Newfoundland dog.  Aaron has served United Methodist churches in Colombus, Nebraska as well as Lakin, Kansas.
Cathy Rice joined our staff as the church secreatry in November of 2015. She is married to Neal Rice and they have two daughters. Cathy grew up in Gardent City, moved to Texas, and is now glad to be back in Kansas. She loves helping others and enjoys serving God as the church's secretary.
Teresa joined our staff in November of 2004 as the church's custodian. Teresa is married to Jerry Wiemeyer and they have four children, two girls and two boys. Teresa has been a lifelong resident of Kansas. She enjoys crocheting and also leads the Prayer Shawl group here at CUMC. She also spends her free time with her grandchildren. Her love to serve our God is her driving force to her work here at CUMC.
This is a general communications form. Once submitted, this message will go to the church staff and the person with the answer to your request will get back to you as soon as they can.